2 tags
2 tags
2 tags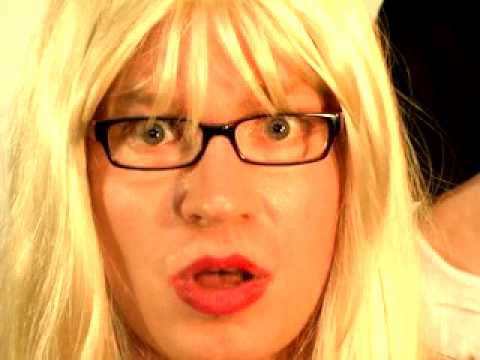 Candid confession
My new sewing projects and my upcoming trip have me REALLY smiling for the first time since my grandpa died in February. It's fun to get excited about something again.
1 tag
1 tag
3 tags
2 tags
*Think...think...*
I should get pictures of the fabric I have for upcoming pieces. I need to remind myself that I can NOT, under any circumstances, buy any more fabric until June because I don't need it.  Yep… I have dress ideas for my sewing challenge decided up until then. No idea what I am doing yet for July.  Part of the idea behind the sewing challenge is to go month-by-month. Otherwise I'll...
2 tags
This gif dances in time to almost every song.
Right now he's having a LOT of fun with Rob Zombie's "Dragula" :-)
3 tags
1 tag
2 tags
My recent shoe MISSION
Dangers of being bored at work lead to seeing these beauties on Plasticland….because looking at shoes makes me happy. Looking at shoes I have to have can make my whole day, especially when they're actually affordable! As luck would have it… they only had size 9…. cue this face: So I get home and I check ALL over the web… I mean all over the web. Only available in...
2 tags
2 tags
1 tag
3 tags
The Fate of Deadbeat Client Dolls
I wish I could say that I never had to worry about this, but alas, I have.  Back in 2006-2007, I had a string of them that made me step away from advertising my services as a custom doll artist.  It also made me very, very cranky and more or less punished those good clients that came around in the future. And now, I have a set of 4 little plush dolls from a deadbeat client that went unsold on...
Why I don't "make dolls and sell them" Part 1...
Here I am, on a Sunday night, looking at the unsold EBay items and cursing the fact I have to shell out $3.75 in fees for… nothing.  Paying EBay fees for nothing is usually just the tip of a very expensive iceberg.  I know people aren't falling over themselves to buy my work, nor do I expect them to. The following will explain why I'm not always bright and cheery and ready to...
Regretsy's brilliant Sewing Machine diagram →
You have to see this picture, it really does feel like this! Especially the "fuckstick" part!
3 tags
Titanic Wedding Dress Story →
This isn't my horror story, it's from Etiquette Hell. My horror story is I need to redo my gown's bodice again because standard empire waist patterns and DD's don't mix and I looked pregnant when I tried on my dress.  Even a thick waistband wouldn't save it. Feeling sorry for myself, I looked up different dress ideas. Then I saw this and stopped feeling so...
Facebook Page made for my Dolls! →
People wanted me to do this, so I caved in :-)
1 tag
Finished artworks...1 doll, 2 figurines
The new doll challenges* you to see what's behind the cut… *it has been said by some that this is actually the look a doll gives when it's about to come to life and head to the kitchen for a nice, shiny butcher knife This one actually has two masks, since the client preferred a non-bloody one in the end. I also painted up these little figurines for the heck of it....
Crafty-crap chat
Despite being sick and wanting to work on stuff from bed, it isn't possible. I feel better doing stuff I love, and that helps me relax more than anything. So let's see…. coming soon there's… 2 porcelain figures I repainted up to look like Slipknot (they were drummer figurines for $0.39 and I thought "Hehehe… this'll be funny as hell!" A doll...
A fun week to be a sewing gal!
I'm home off work, sick, with a scrip for antibiotics and no motivation to do anything that can't be worked on from my bed. Wednesday was fun, saw my friends' band, had some fun that provided fodder for a few fun quotes: "Wow, gives a new meaning to getting into someone's pants backstage!" (I had to repair someone's pants) "How many people...
Really awesome crafty stuff I never knew...
…and now could never live without!! Glow-in-the-dark thread. This was just so awesome there was no way it could NOT not exist! Turns out, it does. It's expensive at $6 for 100 yards, but the effect is SOOO worth it! It adds a little extra kick to things that are Frankenstein-stitched on. Printable fabric. I can not express how awesome this is, especially since a lot of what I make...
1 tag
Me and my picture-spams....
Working on an order right now for a client in Canada… she picked an awesome little outfit for this guy. The scary part? There's still quite a bit more work to do on this little guy, like his rather elaborate mask!  
1 tag
Um, it's a boy! Hellbilly Baby Rob Zombie is...
Well, he's all finished and every bit as creepy as I'd hoped! And he looks AMAZING in the black light! Thousands of tiny stitches by hand later… this jacket looks pretty bad-ass! This is one side of it. I used glow-in-the-dark thread on the stitches. Got it pretty close, I must say!
1 tag
Well, we've come a long way....!!
I have gotten a LOT accomplished on the Rob Zombie doll…working on his jacket now! He may be finished up next weekend! Yay! His pants… probably around 30-40 little designs hand-stitched on them, then sent through the washer to fray the tears out more. Boots ordered from Hong Kong
Help me make my next Baby!!
Making my Rob Zombie doll and… I need some small images to make patches to sew on his pants! I have 16, but that won't be enough. I need about 20-30 more to do front and back, and instead of looking for them myself- I thought I'd open this up to you all so you can have a small (but vital) part in making this doll look awesome! Starting out with first few… Send any images...
Infect the World: Spread MusicLove: Ladies and... →
musicspreadslove: bree-unleashed: My favorite tumblrs, in no particular order: ifyoufeelalive rabbleprochoice lashante frayededges jenesuispasparfaite inothernews musicalbookworm beenwaitingforamiracle bree-unleashed megannmariee k17grafx ohwillow … This is the first time I've made someone's list, lol. Gracias, amiga :)  Your Welcome <3  Awww thanks so...
Health Care
birminghamdrunk: ctrain: bluebears: I am not sure what to say about this. I really hope this will vastly improve health care in this country but I am taking a wait and see attitude before I get really excited.  I'm fine with the idea that this might take a few years (or longer) to really get off the ground, and there might need to be several further adjustments made.  To me this is a really...
My Saturday night was spent doing...
Hand-embroidery for three little patches for a doll's outfit… Taking a break from my Narnia costume for the weekend so I can get a couple projects finished for some clients. The irony in this is that I am not a Slipknot fan. I recently started doing some art-related promotion through a fansite and hoping it entails more comissions for me. I've decided I won't do the...
2 tags
Once again...Progress Picture spam time!!
With the exception of the mits, it's finished from the neck on down!  Woo!! But that headpiece? Gonna be a bitch!  This is what I have to do: Yes, I have it planned as to how the eff I will pull this off and not have the lion part weigh a ton. That's Wednesday's project!! Anyways… here's my dress so far…. Mane…. The breastplate still buckles a...
Gonna be fun tonight...
I TOTALLY blew my "Not buying ANYTHING else for this costume!" rule for my Narnia gown, thanks to a ton of 40% off coupons at JoAnn Fabrics! Going to make shoulder straps as well as some detachable sleeves so it can be used for Medusa later.  Taking some artistic liberty with it all… mits, shoulder straps, different colors… I can't be 100% canon, I have to be *me*. ...
2 tags
Narnia dress progress
I thought I was going to redesign the back, but ended up making it strapless. I really hated the straps that were on it. Maybe I'll give it spaghetti straps if keeping it up becomes an issue.  I'm also going to sew in bra cups. I also decided I need WAY more hair, and in a few different shades of blonde and textures. It's only $1 per package of loose hair so why not. ...
1 tag
Finally!
I got some motivation to sew tonight!  Weird, I was DRAGGING at work and now all that caffeine has kicked in along with inspiration! Working on finishing the main edges to the Narnia gown "breastplate" corset.  Not sure if I am attaching it to the gown or not, and also unsure if it will even *fit* me all the way around- I originally cut the thing nearly 5 years ago and my bust...
1 tag
Purse is finished!
Hot damn this thing is kinda sick when you think about what it *is*!   And to see how I got there… I decided to do more beadwork than what is humanly necessary on this skirt, but I like the effect of it. I used pearl beads, rice-shaped pearl beads, and glass flower beads. And THIS is how I will carry it… I can slide my arm through it and hold the purse like a baby but yet...
1 tag
Progress Picture spam time!!
Frozen Baby Purse is coming along nicely! I am now adding the details on the "dress".  Probably adding more detail than is necessary but it's ME. I don't half-ass on anything.  More detail= more shock value.  Halloween is my night to shine and show off my mad skills.  My decapitated head purse is a tough act to follow, yanno!  I mean, come on… (Slide up his brain...
1 tag
Halloween Madness...making progress!
I admit it is funny spending my day pondering the question "What combination of paint will result in a frozen-to-death-looking baby?" Once I tested a few things, I had it figured out and went to town.  Click "read more" to see pictures…. So… I got started on the painting and froze my butt off and was numb in my fingers to spray the silver coat on Then I...